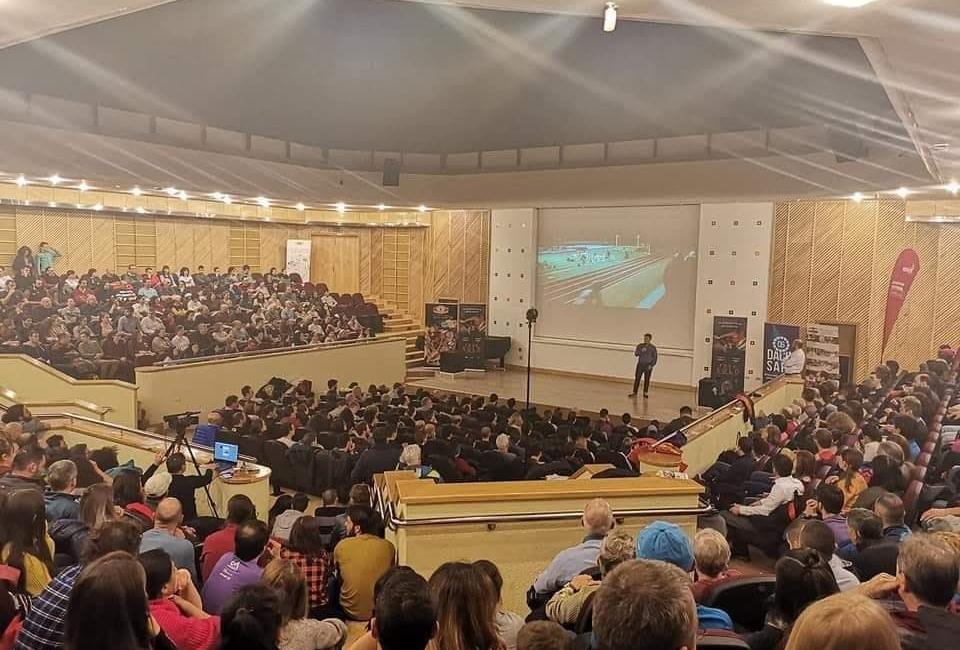 ALPIN FILM FESTIVAL SE DESCHIDE SUPERHOMBRE, un film despre Horia Colibășanu!
SYNOPSIS:
A climber must constantly have three gripping points. Horia Colibășanu is a dentist, a father of two boys and an elite climber in the Himalayas. How does he finds his balance? He must be a…SUPERHOMBRE.
In 2008, Colibășanu refused to abandon, at 7400 meters on Annapurna, his ill fellow, the Basque climber Iñaki Ochoa, putting his own life at risk. His deed dazzled climbers' community in Spain and all around the world.  In spite of this tragic incident, he continued to climb in pure alpine style, without supplemental oxygen, the way Iñaki climbed. In the spring of 2017, the 40 years old athlete from Romania would set again for Everest, after two failed attempts. For the first time, Horia tries a solo ascent. The struggle is not so much with the structure of the mountain, but with his own vulnerabilities. Still, he has an invisible special power "like the Man from Atlantis", he says. His body adapts very fast to the thin air of the Himalayas.
For three years the team followed the protagonist far in his expeditions, but also especially in the bosom of his family, where he has very trivial matters to attend. His work-outs in Timișoara, the pressure coming from the sponsors, the important decisions which need to be made every single day, are often more challenging than the tough conditions into the thin air. There are mountains to be climbed at home.
Superhombre is a story about the search for freedom, in a world where time grows shorter and shorter. For Horia and his team mates, Himalaya is one of the last places on earth where you can still live the unexpected, the genuine adventure. This close-up into Horia's living space includes very intimate footage and professional shootings at extreme altitudes, some chosen from his impressive personal archive, gathered in 15 years as a professional climber.